Apartment gardening is difficult, but not impossible. We were blessed to have the opportunity to use a couple patches of soil in front our apartment for gardening, but in spite of the addition of compost, manure, and mulch last fall, the soil quality didn't improve enough to be useful this year: no seedlings came up. So I've stuck to container gardening on our balcony, having good success with our herbs and a few other plants.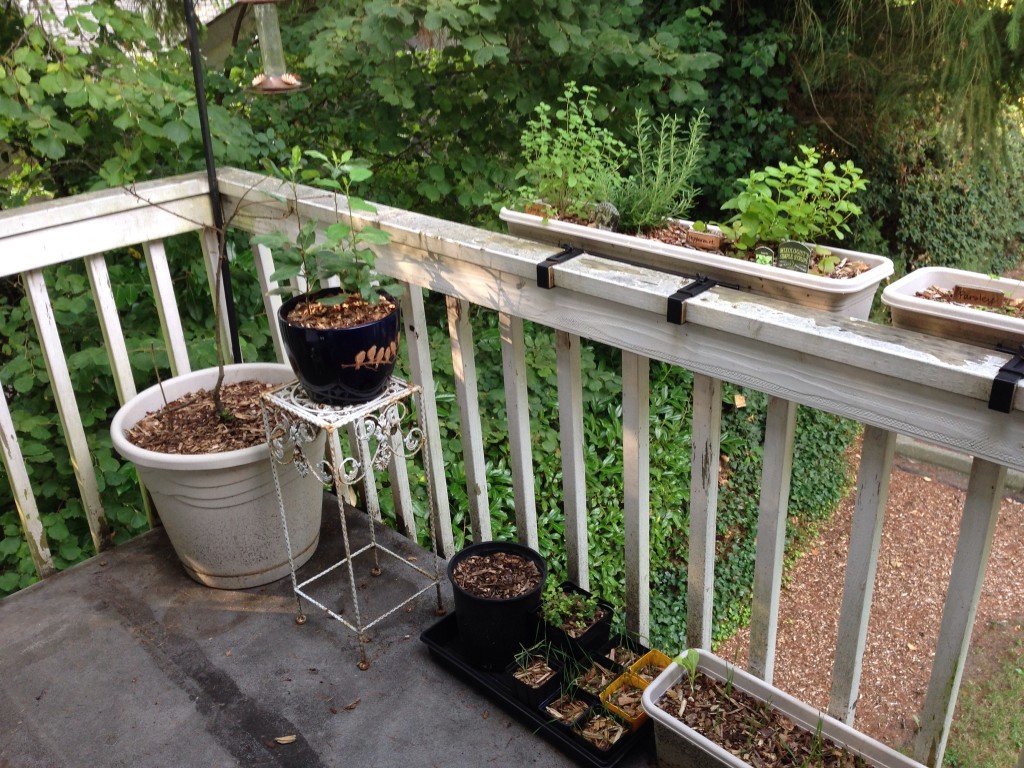 We supplemented our seeds with some store-bought herbs, so that we'd at least have something tangible to use this year, and they've taken quite well. The basil especially has been exploding. And in light of this success (yay, I can successfully transplant starts!) I decided to try propagating some from cuttings. The basil once again showed it fortitude and was the first to launch forth new roots, in a matter of a couple weeks. The biggest of these I transplanted into one of our planter boxes, followed by another, with 2 more now ready to plant.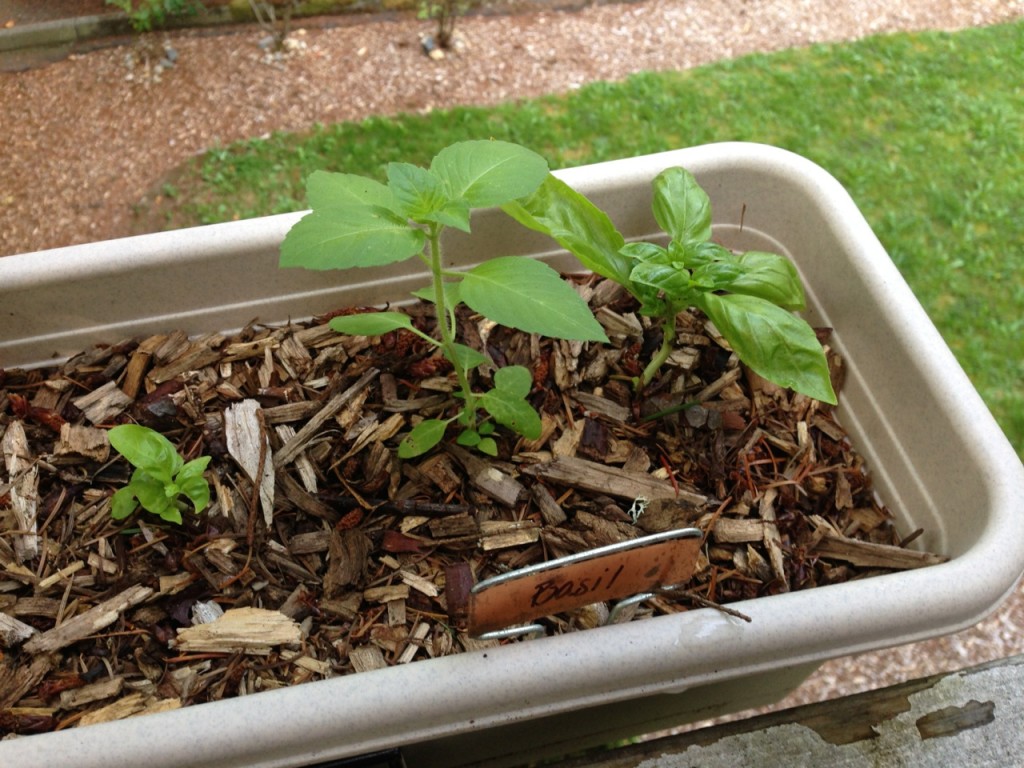 There are also cuttings of oregano, lemon balm, orange mint, and most recently rosemary. The orange mint did well and was successfully transplanted, and the rosemary is finally sending out a little root. The others haven't withered, but also haven't started rooting.
There are some other fun things on our porch right now, too:
Apple trees, from Ari's environment class at school, which have grown a lot in spite of the powdery mildew I'm trying to fight
Peppermint, transplanted from a friend's house, which nearly died and I managed to nurture back to strength
Two peanut plants (yes!), planted by a sneaky bird, I believe—and this isn't the first time (fourth or fifth, actually)
Wheat grown from grain I harvested from the side of the road
Next year, we'll be able to share in the work in my parents' vegetable garden, which has been doing really well the past couple years, as well as grow our potted herb garden (I have a list of herbs I want to grow this next year). In the meantime, we're moving this week, and taking our porch garden with us. Here's to more experiments, more learning, and more practice as we prepare to start our own garden as soon as we purchase property.