As I write this, a handful of unpublished posts sit in my drafts. It's been a while since you've heard from us as we've struggled to write much over the last 2.5 years.
When we started this blog and began documenting our vision, our dreams and our goals, we were in the preparation process; honing our skills, gaining more knowledge, and preparing to be able to hit the ground running once our dreams of land ownership and self sustainability became realized. Over the last 2.5 years, however, much of that was put on hold. Our first daughter was born, we moved into an above-garage "apartment" with Ben's family to save up a down payment, Ben began working a second (third?) job, and life overall became way too full, too chaotic, too limiting, so that we could only trudge through, staring only at the ground to make sure we were still standing upright. We've hardly come up for fresh air until now.
Towards the end of this stretch of our lives, if life could get any more bleak (it wasn't exactly bleak, but it certainly felt so), we began to see the housing market skyrocket beyond our means to see our goals fulfilled, and we wondered if the sacrifices and delayed gratification of the last 2.5 years would all be for not. During the first half of 2017, as we thought we'd be rounding the corner and seeing the light at the end of the tunnel, it instead seemed to be getting dimmer. In fact, most everyone in the greater Seattle area felt the suffocating feeling of the housing market squeezing us out of the homeownership race. I wrote a handful of posts updating you all with the summary of our journey to financial freedom and home ownership, but the bleakness of the housing market in which we now found ourselves cast a complaining tone on all my words. Those blog drafts sat unpublished, and for good reason.
I'm so glad to serve a good God who is beyond time and has good plans for us. And in some ways, I'm glad for the limits that time puts on us, and the linear method we move through time so that when we arrive at the place of blessing that He has prepared, we are adequately prepared to receive it. The house I'm about to tell you about would not be as sweet if we hadn't suffered through the dark times and doubt, allowed God to grow our hope and trust in Him, and therefore realize the maginitude of Gods grace in giving this home to us.
Meet the new Farhner Homestead.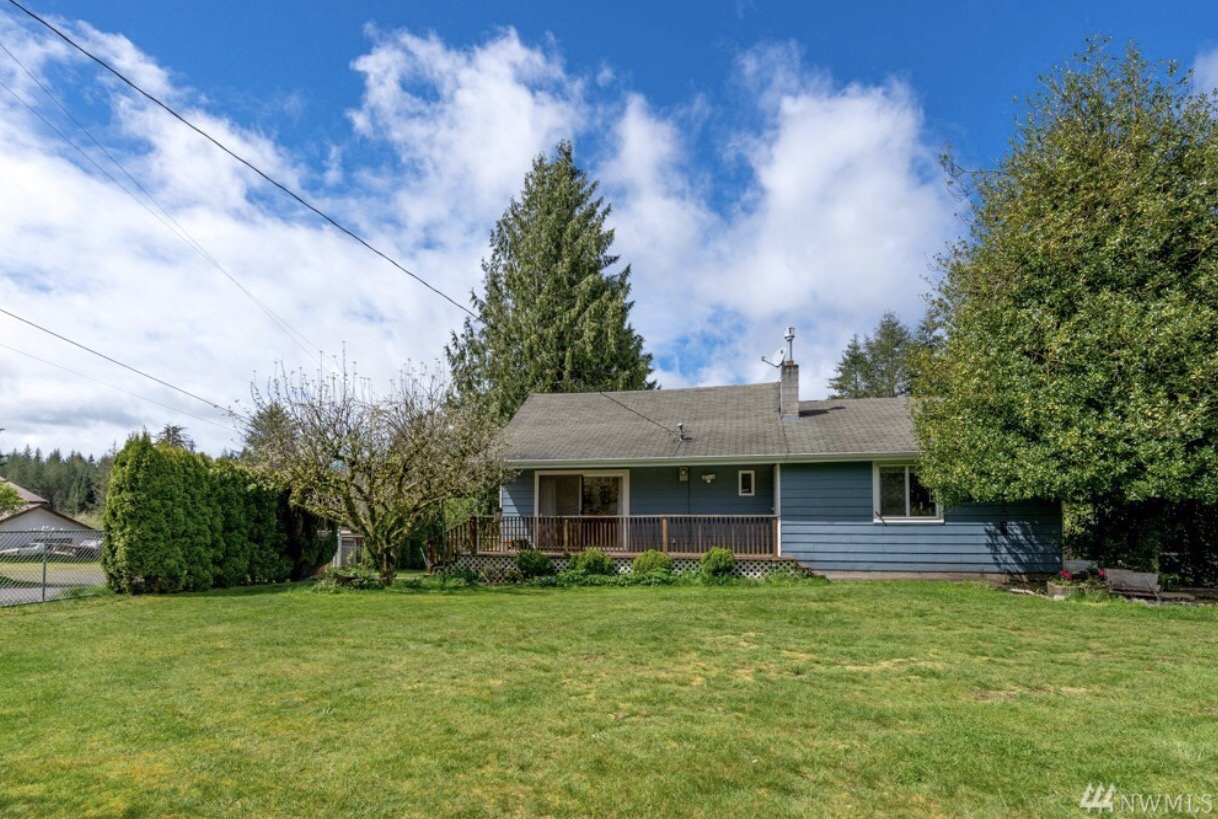 A 1922 farmhouse in a quaint little town in south King County. It needs some work and certainly some love to bring it back to its former charm, but Ben and I are eager to add our elbow grease and restore it to its unforeseen glory.
The best part of this property has to be the yard. We always knew we wanted to buy as much land as we could in our meager budget, and we never quite imagined 1/3 of an acre would be ours! It comes equipped with fruit trees, raspberries and seedless blackberries, grapes, and thus far we've spied mint and rosemary and oregano and chives in and among the overgrown raised beds. There is plenty of space here for us to live and grow and live off the land, and we couldn't be more humbled and grateful.
In my excitement for owning land, I made a list of plants I wanted to acquire and put around the property. Among these were lavender, lilacs, peonies, boxwood, and roses; all my favorites. When we did our final walk through this week, I took a closer look at the overgrown landscaping in the yard and found almost ALL of these plants! God is so good. We are so blessed.
Now that we're out of this 2.5 year tunnel, we are so excited to resume dreaming and growing and updating you on all our adventures on our way to self sufficiency.
Stay tuned for updates once we officially get the keys and begin turning this piece of heaven into our Farhner Homestead!